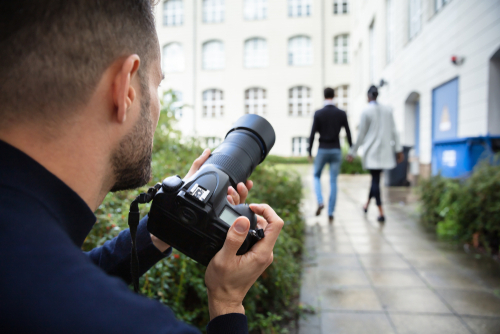 Posted On: February 22nd, 2022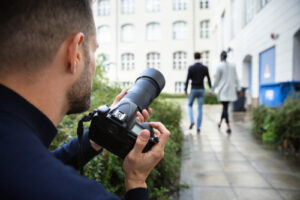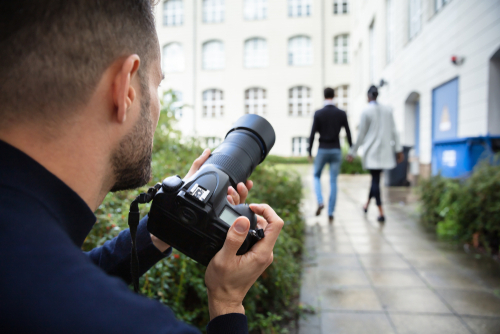 One of the most common questions I get is – "How much does it cost to hire a private investigator?" Not knowing the costs involved is the main reason people hesitate when they think about hiring a private investigator. The answer to the question is the cost to hire a private investigator varies widely based on such factors as the investigation services you need and the amount of time involved in the case, and other factors. In this article, we'll talk about how prices are determined and explain what you can generally expect to pay.
Private investigators provide a wide variety of services that range from very simple to extremely complex. So, the first step in hiring a private investigator and assessing the cost is to have a clear understanding of why you need their services. The clearest and specific you can be regarding your needs, the better you will be able to nail down the actual cost.
Investigative services vary widely in their complexity as do their costs. For example, a missing person search might be as easy as a simple Google search. Or, it could take months or even years of online searching, personal interviews, travel to other states, etc. to locate the person.
List of Factors Involved in the Cost to Hire a Private Investigator
Following is an overview of the costs that may be involved in hiring a private investigator. It is important to understand that not all of these expenditures will be included in every case.
Retainer
Some private investigators will charge an upfront fee called a retainer. A retainer fee is similar to a deposit, which can be applied toward future work. The amount of the retainer will vary depending on the agency, market, and the type of case. Make sure you clearly understand whether a retainer fee is required, and how the money will be applied toward future investigative work.
Flat Fee Pricing vs. Hourly Rate Pricing
Hourly Rates and Fees
Most private investigators charge an hourly rate for services such as surveillance or investigating a cheating spouse.  The total cost is then determined by the hourly rate multiplied by the number of hours worked. Hourly rates are often negotiable, so be sure to agree on a price before hiring the PI to do the work. Following are some examples of hourly rates from various hiring sources:
According to a study conducted by Angie's List, the average cost to hire a private investigator in the United States is $50 per hour.
According to a study conducted by Thumbtack in 2017, the average cost to hire a private investigator was $70 per hour.
According to Trustify, the average cost ranges between $40 and $200 per hour, depending on the complexity of the job.
Flat Rates and Fees
Private Eyes usually charge a flat rate or flat fee for services such as a background check, missing person locates, court document retrieval, or processing serving. With flat fee pricing, the total price is the same regardless of the number of hours the investigator spends working on the case.
Market Differences May Affect the Cost to Hire a Private Investigator
The cost to hire a private investigator in Detroit Michigan will vary. Prices will tend to be higher in metropolitan areas due to such factors as licensing, insurance, transportation, office space, etc. You should expect to pay more for a private investigator in markets where the cost of living is expensive, such as New York or San Francisco.
Investigation Experience and Expertise
The cost of hiring a private investigator can vary widely based on the experience level of the private investigator.  A private eye with an extensive career involving military or government intelligence, or a career in law enforcement will tend to be more expensive than someone just getting into the business. In theory, those with more experience are more likely to solve your case, and more likely to solve it in less time.
Expenses and Miscellaneous Fees
Depending on your individual agreement and the needs of your case, a private investigator may ask you to cover any expenses associated with the case. Expenses associated with an investigation case may include supplies, court dues, postage, and communication charges (phone calls, text messages, etc.).
Travel Expenses
If travel is involved during the case, most investigators will charge these expenses back to you. Depending on where the case leads, investigators may have to travel within the local area, to other states, and even internationally. Examples of travel expenses include:
Mileage, gas and parking fees
Tickets for travel via plane, bus, train, boat, etc.
Lodging expenditures for hotel rooms
Travel expenses can add up quickly, so be sure to have a very clear understanding of what you're going to pay for.
Data Retrieval
Many private eyes have access to online databases to run background checks and look up information about people. Investigation agencies pay either subscription fees or search fees to access the database and run reports. If your case involves an online database search, it is likely they will pass some of those costs along to you. The charges for these reports will vary.
Contact a Specialist at ACS today for a Confidential Consultation (248) 363-1360