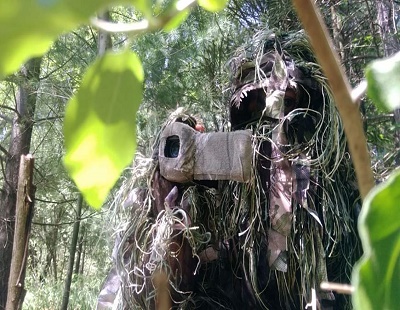 Posted On: June 3rd, 2021
Every surveillance is different.
Our firm specializes in surveillance. We spare no expense in the equipment we use for conducting operations. But gear is only part of the story: To succeed at surveillance, you've got to remain undetected — not only by the subject, but by neighbors and bystanders. Social media has made this challenging, as information can be exchanged in real time. Additionally, many neighborhoods have community crime watch pages where members can post information and photographs of suspicious activity. This technology creates a hurdle that can easily tank an investigation that hasn't been properly planned.
In addition to traditional surveillance methods, ACS Professional Investigations often uses unmanned remote cameras in situations where traditional methods of surveillance may not be practical or cost-effective. For this type of surveillance, a video camera system is placed in a stationary vehicle or on a rock, stick, or other object and records activity in one specific direction.
Just a few of the unmanned surveillance scenarios include:
Obtaining video of the subject performing lawn care, vehicle and/or home repairs, etc., without compromising an investigation.
Documenting the subject (and other individuals with whom the subject lives with or spends time) arriving and departing from a residence or business.
Child custody and neglect and/or other domestic investigations.
Heavily wooded/rural or high risk areas where obtaining an inconspicuous surveillance position is difficult.
Although this type of surveillance can provide the greatest amount of intelligence with the least amount of effort, when the subject being recorded moves out of view or if they go mobile on foot or in a vehicle, your intelligence gathering stops.
The Surveillance Vehicle
We can't emphasize enough the need for investigators to choose the right vehicle for any given surveillance.
Two things to remember when using the door magnet scheme:
1. Never use the name of an actual business. This may have legal consequences.
2. The service should be appropriate to the time and place. For example, we would advise against using a fake lawn care business in January.
The Disguise
The last thing an investigator needs is to be recognized — or worse, to have their photograph posted on social media sites. This jeopardizes the investigation at hand and, in smaller communities especially, can put future investigations at risk.
The good news is that, with a little extra effort, it's easy to go unnoticed. The past year's mask mandates have made it easy to stay incognito and blend into the crowd. But even before the pandemic, we stockpiled simple props and disguises that allowed our operatives to appear multiple times at the same place without being noticed. In some situations, fake uniforms (to match the door magnets of those fictitious businesses) work well. But when our investigators need to change their appearances on the go, they can pick from a go-bag kit of handy props like non-prescription eyeglasses, wigs, caps, sunglasses, and a change of jackets. Some have even dyed their hair for longer surveillance jobs.
Contact us to speak with a specialist for a No Cost Consultation Today (248) 363-1360