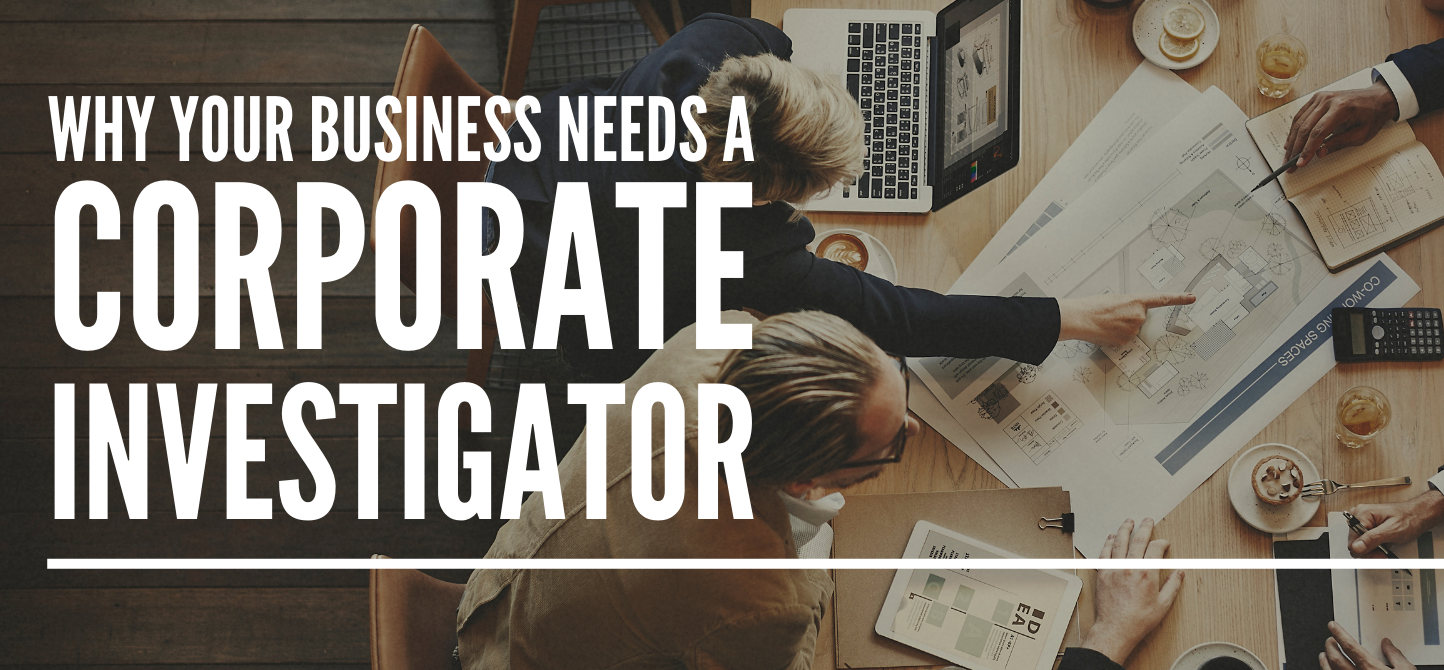 When headlines blast that someone has been caught embezzling money from their employer, many think that it is an anomaly in the business world.
The truth is that while it should be something that doesn't happen at all, it's actually more common than people realize. According to one report, small businesses are at the highest risk.
Most employees complicit in fraud, theft, forgery, and other illicit acts resulting in huge consequences for the company are smart enough to cover their tracks and escape the monitoring eye of surveillance cameras (where installed). In situations where employees work to defraud their employers by embezzling funds, discovering the fraud and identifying the culprits may be quite difficult. Only the intervention of a private investigator can solve the issue while also saving the reputation of the company from being damaged. Corporations and businesses will always need the help of corporate investigators.
What is a corporate investigation?
A corporate investigation can be defined as the rigorous investigation of a corporation, an organization, or a business to uncover illicit acts/activities perpetrated by staff members of the corporation or third parties that could harm the company, thereby ensuring the effective running of the organization's workflow. Investigators who specialize in this type of work can be incredibly valuable in preventing and catching these types of criminals.
Let's explore a scenario in which a corporate investigator can be beneficial.
Employee theft
Employee theft, regardless of how big or small the item stolen, can cripple a company's finances either rapidly or in the long run. It could involve a manager, a supervisor, or other superiors with or without the help of other employees. Staff members of an organization may steal large amounts of money, company items or equipment, and in extreme instances, intellectual property of the company. In some cases, employees may work in collaboration with the accounts officers to cover up their tracks. Some organizations use CCTV surveillance to catch such activity on camera but, in situations where the staff member(s) is working hand-in-hand with the security person, such footage may be deleted. Employee theft can leave a devastating effect on an organization's finances and the organization itself.
ACS President Steve Crane received his Law Enforcement and Security Administration degree from Northern Michigan University and began his career as an undercover investigator for a national retail chain. Over the next 18 years, Mr. Crane worked his way through the management ranks holding positions including Shopping Supervisor, Investigator/Analyst, District Loss Prevention Manager, Regional and Divisional Loss Prevention Director, and finally as a Corporate Loss Prevention Director. Mr. Crane started his career in Detroit, Michigan, and has worked throughout the Midwest. During this time, Mr. Crane had the opportunity to work with many different private investigators while conducting various retail investigations. Although talented in their own respects, Mr. Crane noticed that many of them were lacking in the areas of customer service and detailed retail knowledge. When Mr. Crane founded ACS in Detroit, Michigan, he used this experience to set the foundation for the company. ACS is a results-driven company where our staff possesses extensive knowledge in the areas in which they serve and take pride in providing superior customer service. All of the senior management at ACS's Detroit, Michigan, office has loss prevention experience and are instrumental in training and developing the next generation of investigators. Most importantly, ACS of Detroit, Michigan, tailors each and every investigation to fit our client's needs.
Enlisting the services of a corporate investigator will help the organization uncover and curb employee theft and fish out the culprits. ACS Investigators are experts at surveillance and interviewing subjects so they can uncover responsible parties with or without the aid of security camera footage. Contact a Specialist today for a Consultation (248) 363-1360